Robert Indiana
Highball on the Redball Manifest, 1997





Paper size is 18.5 x 16 inches, with an image size of 16.5 x 14 inches. The Serigraph is from an edition size of 30
and is not framed.





Mint condition






Additional details: Signed, Labeled a "T.P." (Trial Proof), and Numbered out of 30 in pencil by Robert Indiana. Limited Edition Serigraph published by Marco Fine Arts Contemporary Atelier and
released as part of the large portfolio and book entitled "The American Dream".
This item is sold by a professional art dealer who guaranties its authenticity. This item is used (second-hand)
Screen print : Screen printing, also known as silkscreen, serigraphy, and serigraph printing - from latin "Sericum (silk) and greek "grapheion" (writing) - is a printing technique that uses a woven mesh to support an ink-blocking stencil to receive a desired image. The attached stencil forms open areas of mesh that transfer ink or other printable materials which can be pressed through the mesh as a sharp-edged image into a substrate. It is possible to use different meshes, for different colors, and create multi-colored works. In the field of art, it is important to know how many prints have been made. The total number of prints is usually written on the print (e.g 20/200).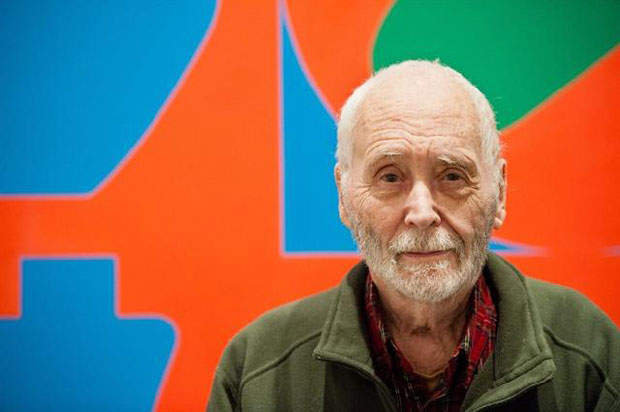 Robert Indiana : (1928-) pseudonym of Robert Clark, born in 1928 in New Castle (Indiana), is an American artist associated to the Pop Art movement. He is the creator of the internationally renowned sculpture "LOVE", which was publicly exhibited for the first time in the Love Park in Philadelphia in 1970. This sculpture then "traveled" around the world, and settled in New York, Madrid, Singapore, Taipei, Montreal, Martigny, Amsterdam etc. and ifs motif has been since distributed in a large variety of forms - stamps, rugs, prints etc.