Bernar Venet "Line B"
Original engraving, signed by hand and justified in 90

Undetermined lines circa 1993
Original etching, hand signed and justified in 90 copies

on paper RIVES;

Sizes: 51 x 50 cm and 39.5 x 39.5 cm approximately

Dimensions :
- Height : 39.5 cm
- Width : 39.5 cm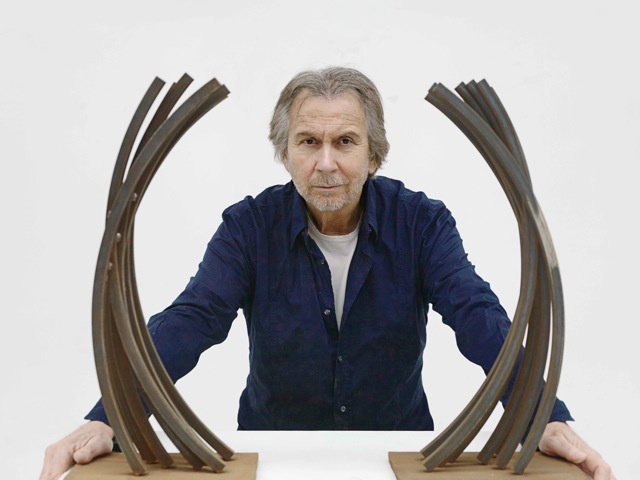 Bernar Venet : (born in 1941) is an american artist of french origins. He became famous for his minimalist sculptures in metal, such as those which were exhibited in the gardens of château de Versailles in 2011. His works can be seen in the biggest collections in the world, such as The Jumex Collection, México (Mexico), the Mildred Lane Kemper Art Museum (USA), the Rubell Family Collection (USA), the Fondation Venet (France), the Musée d'art Moderne et contemporain de Nice (MAMAC) (France), Les Abattoirs - FRAC Midi Pyrénées (France), the MAMCO (Suisse), the Museum of Modern Art (MOMA) (USA), the Centre Pompidou - Musée national d'art moderne (France), Musée de Grenoble (France), the MIT List Visual arts Center (The USA), the Museum Frieder Burda (Germany), the Centre national des arts plastiques (France), the Kunsthalle Würth (Allemgane), the National Museum of Contemporary art Seoul (Corée du Sud)...